M.H. Van Keuren is a science-fiction writer based in Billings, Montana, and the author of five self-published novels. Legitimacy and Belief are the first two books of a planned trilogy called The Vanilla Cycle—and the final installment, Impetus, is expected in 2019. Rhubarb, Gnatz!, and M.H.'s latest, Trash: A Love Story, are standalone works.
Before beginning his writing career in 2006, M.H. worked as the operations manager for the Virginia Beach Convention Center and in several other facilities management positions. He is a graduate of Northwestern University and has been married to his wife, Julie, since 1993. They have two sons, Dexter and Michael.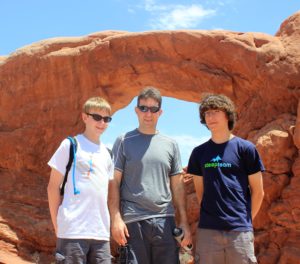 LIKE MY WORK? PLEASE REVIEW IT!
I "won" NaNoWriMo in November while working on Impetus; now I'm attempting to write another 50,000 words in January.