Thanks to This House of Books in Billings!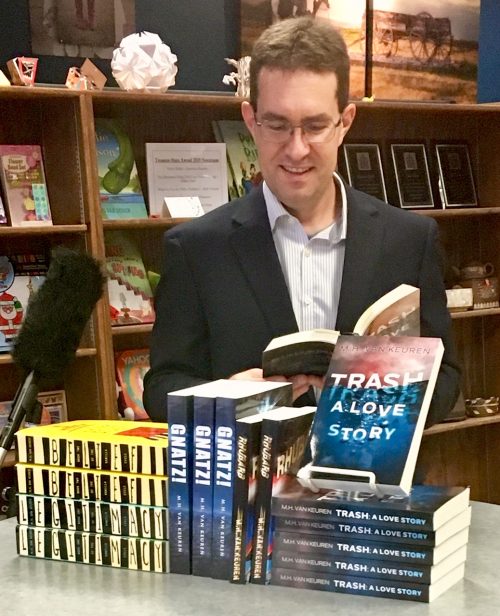 I had the privilege of reading two chapters from my newest release, Trash: A Love Story, on Oct. 26 at This House of Books in downtown Billings. I was glad to also get the chance to talk a bit about what inspired this story and the devastating issue of ocean plastics.
Thanks to the volunteers and co-op owners and everyone who came out! We sold out of the signed books available at the bookstore, but more will be in stock soon.
Welcome to MHVanKeuren.com
Welcome to my new home on the internet! I've been saying for years that there was no point in even having a website until I had at least four or five books published, and with the recent publication of Trash: A Love Story, I am officially out of excuses.
Check back here now and then for news and notes about my books, notes about news, and news about my life.
"Gnatz!" Cover Honored in Kindle Book Awards
The gorgeous Gnatz! cover designed by Damonza.com got some love in the 2018 Kindle Book Awards. See all the winners here.